Browsing articles in "Information Security"
If your computer becomes infected with a virus or another piece of malware, removing the malware from your computer is only the first step. There's more you need to do to ensure you're secure.
Note that not every antivirus alert is an actual infection. If your antivirus program catches a virus before it ever gets a chance to run on your computer, you're safe. If it catches the malware later, you have a bigger problem.  Read more >>
Two-factor authentication secures your accounts with an additional authentication method, often a time-limited code generated by a mobile app. But what happens if you lose or reset your phone and can't generate the codes?
Each service offering two-factor authentication works differently and has different recovery procedures, but they all share some things in common. Follow these steps to ensure you don't end up locked out of your accounts.  Read more >>
Microsoft Office documents containing built-in macros can be dangerous. Macros are essentially bits of computer code, and historically they've been vehicles for malware. Luckily, modern versions of Office contain security features that will protect you from macros.
Macros are still potentially dangerous. But, like a lion at the zoo, you'd have to go out of your way to be hurt by them. As long as you don't bypass the built-in security features, you shouldn't have to worry.
What's a Macro?
Microsoft Office documents — Word, Excel, PowerPoint, and other types of documents — can contain embedded code written in a programming language known as Visual Basic for Applications (VBA).  Read more >>
"Our password database was stolen yesterday. But don't worry — your passwords are completely safe." We regularly see statements like this one online, but should we really take these assurances at face value?
The reality is that password database compromises are a concern. However, if you use unique passwords everywhere, you shouldn't need to worry too much.  Read more >>
Apache and Joomla exploits are only the latest examples of the growing bullseye.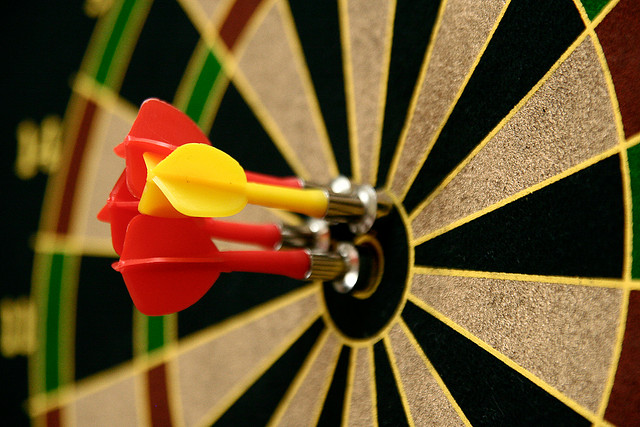 In a pattern that has played out repeatedly over the past year or two, researchers in the past two days have reported a string of ongoing attacks that take control of Web servers by exploiting critical vulnerabilities in Apache software, Joomla, and other applications used to deliver content and programs online.
The vulnerabilities in both the Apache Struts framework and the Joomla content management systemhave been fixed recently, but attackers continue to exploit the flaws on servers that have yet to install the updates, according to research published in the past two days. The attacks can have severe consequences for the websites that use the older versions, since the exploits make it possible to execute malicious code that can pilfer confidential customer data, mount malware attacks on visitors, and install applications that give attackers persistent backdoor access to some of a server's most sensitive resources.  Read more >>
Blog Categories
Archives
DO NOT try to do anything wrong with our website so that we may have to report to the Feds!